Hear what students have to say about GUCL
"I always wanted to go to law school, but for personal and financial reasons it was never the right time."
Working in the legal profession for several years, I had spoken to a lot of Glendale University College of Law graduates who convinced me to apply to the part time evening law program because it would allow me to work during the day and attend night law school while juggling family obligations.
After sitting in on a Constitutional Law class, I was hooked. I was never a fan of classes with a large number of students who just sit and listen to a professor lecture for hours. At GUCL, the class had an intimate number of students who were able to have a productive conversation with the professor about the topic. I even found myself participating half-way through the lecture!
The first year of GUCL's part time law school program makes the transition to studying law, working, and taking care of your family easier. There is support along the way from the university's deans and staff, who know your name, and will help in any way they can. You also learn from some of the best attorney-professors that specialize in that specific area of law.
Law school is naturally stressful, but one thing all prospective students should consider is that GUCL offers a structured schedule of part time law school night classes for their students. More importantly, all the classes students are required to take are subjects tested on the California Bar Exam. This is critical because most ABA accredited law schools require students to study just a few bar tested courses in year one.
Some of the best and most successful trial attorneys I know went to CBA accredited law schools. Because I know these attorneys are excellent, I didn't give much thought to the fact that GUCL is not an ABA accredited law school. Don't get me wrong, GUCL is a grind, just like any other law school, but I can honestly say that this CBA accredited night law school program has prepared me for what's to come next.
If you're looking for an affordable law school with a part time evening program that allows you to work or tend to other obligations during the day while attending night law school classes, Glendale University College of Law is for you.
- S. Yelankatian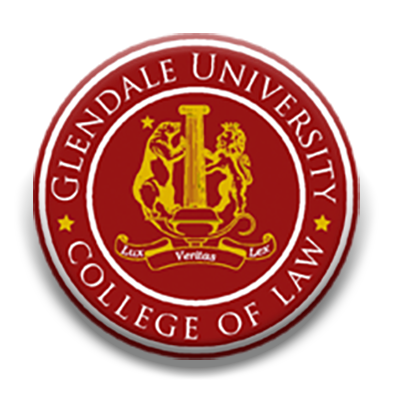 "Combining my dental education with law was a dream that became reality by attending law school at Glendale University College of Law."
I always admired the clarity of thoughts of a lawyer. Coming from a science background, however, I was worried about succeeding in night law school. GUCL is a unique CBA law school in Southern California that allowed me to learn at a pace that afforded me the freedom to continue working as a dentist.
My decision was not made in vain. I decided to earn a part time law degree after careful consideration of the time, effort, and money involved, with a realistic expectation of what life as a lawyer will be like and the career options a law degree from a CBA law school will offer. Of course, the part time night law school program requires full commitment, but it is not impossible. Most of us think four years is a long time. However, time will pass. It's up to us to make it count and have something to show for it.
I would describe GUCL as providing a quality, accredited education with a realistic part time night law school schedule that is affordable and supported by informed faculty. The professors are attorneys working in their field and able to provide a realistic and practical application of law.
The part time law school program helped me improve my writing and analytical reasoning skills, all qualities that are needed to succeed in life. I am very happy and grateful for the education I received at Glendale University College of Law and recommend all in Southern California seeking a part time JD program to consider it.
- K. Irani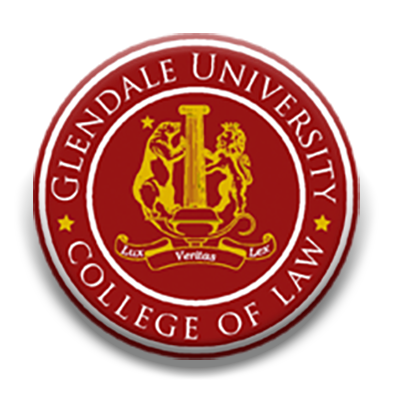 "GUCL is an institution that proves you get out of life what you put into it."
After working a series of public service jobs in my twenties and thirties, I felt called not just to serve the public, but also to be an advocate. Becoming a practicing attorney felt completely beyond my reach, but at 35 years old, I decided it was "now or never."
Just a few obstacles stood in my way; I had only partial college credits from a decade ago, I hadn't taken the LSAT, and I had just gotten married. Taking four years off work to go to school just wasn't an option. After stumbling across GUCL's website and realizing they offered a non-traditional path to admission for serious students, I – somewhat skeptical – went to an open house and sought admissions counseling. I can honestly say going to a GUCL open house was one of the best decisions I've ever made.
My first year of part time law studies dispelled any reservations I had about GUCL. I found myself studying Contracts from a respected sitting judge and Criminal Law from a dynamic District Attorney. They not only taught us the black-letter law; they engaged us with stories that illuminated the practical, human side of being lawyers. These caring faculty members, friendly and accessible staff, and small classes combined (even in this age of Zoom) to create a rigorous, intimate, and structured learning environment.
The JD program has expanded my capabilities and increased my confidence. I've also enjoyed meeting my classmates, all of whom are from diverse backgrounds and have given me new perspectives on life and law. Now, becoming a practicing lawyer doesn't seem like a pipe dream – it's a goal I'm steadily marching towards.
At the open house, Dean Greitzer promised me that my law school night classes, held from 6:30-9:30PM, would be the best time of my day – and he was right. Each class brings me closer to my goal and makes me feel like I'm truly improving myself.
GUCL fulfills its founder's mission - providing a high-quality law education to those who truly want it - in spades. As someone who will take the bar exam for the first time at 40 years old, GUCL has become a second home – and a second chance – for me.
- D. Manley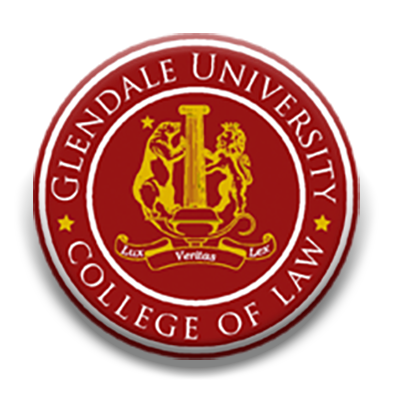 "GUCL made it possible for me to become the first in my family to pursue a legal education. For this I am eternally grateful."
Taking part time law school night classes at Glendale University College of Law and working is the best thing that could have happened to me. Prior to law school I was working two jobs I didn't like. I was actually stuck. By offering a part time JD program, GUCL makes it feasible for a financially struggling person to go to night law school. I relied on my income, so due to finances and time constraints, I could not attend law school full time.
When I applied, the admissions department was very welcoming. They guided me through every step to make sure I was able to be admitted to the part time evening program. As an applicant, I sat in on law school night classes and saw how they were administered. While still employing the Socratic teaching method, the classes at GUCL engage students rather than single them out. An open house I attended gave me an overview of the curriculum and the classes I'd take as a student. Everything, including expectations, is transparent and easily understood. There are no surprises when it comes to GUCL.
Starting law school night classes in the part time Spring Torts Program allowed me to grasp how different part time law school is from being an undergraduate. GUCL gradually introduces the curriculum to not overly burden students; this gave me the foundation to succeed in future classes as my skills progressed. Each class acted as a conduit to the next so no single class was beyond my abilities.
GUCL being CBA accredited, not an ABA accredited law school, didn't matter to me. Education was my primary focus. What I cared about was going to a part time JD program that prepares me for the CA Bar Exam. Since ABA accredited law schools are very large, their students either "sink or swim." GUCL helps its students "swim" in smaller classes where professors know the students and are better able to provide personalized support.
GUCL takes what traditional law schools do and redefines it, making part time law school accessible to all kinds of students. They focus on the needs of night law school students and how to best prepare them for upcoming challenges they will encounter taking the bar and/or practicing law. Take each class seriously and take each day one day at a time. Stay on top of all your part time law school studies and before you know it you will be on stage graduating.
If you're sure about night law school, GUCL is a wonderful option. The atmosphere feels like a family, and the administration is really there for the benefit of the students. Going to GUCL has been one of my best decisions, be it the friends I made, the job I got by getting a legal education, or just the feeling I was actually able to go to an accredited law school and succeed. My experience at GUCL has been one of a kind. I only have the school to thank for my success.
- G. Mikayelyan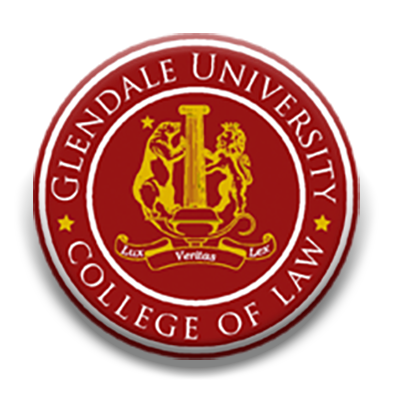 "I came to Glendale University College of Law to set my life on an entirely different path."
I wanted to give myself something that no one could take away from me - a Juris Doctorate degree. GUCL gave me an opportunity to achieve this change by offering affordable law school tuition and a part time evening program that I could manage while still earning a living to support my family. They also have a faculty of knowledgeable working attorneys and judges that have pushed and supported me through this journey.
The best part about going to law school night classes at GUCL is that you are not a number on a sheet to the professors or the administration. At GUCL, you're held accountable by people who know you and can see your potential. They know your name. That kind of attention is rare these days but it adds something more to your educational experience. Once before exams, Dean Greitzer took an hour and a half out of his day to talk me down off the ledge and bring me back to the basics of law and helped me focus me on how to overcome the mountain that is a legal education. He didn't have to do that.
Is it easy? No. Does it take everything you didn't know you had in you and more to finish? Yes. Will you regret pushing yourself and changing your life for the better once you're done? Never.
- A. Dugan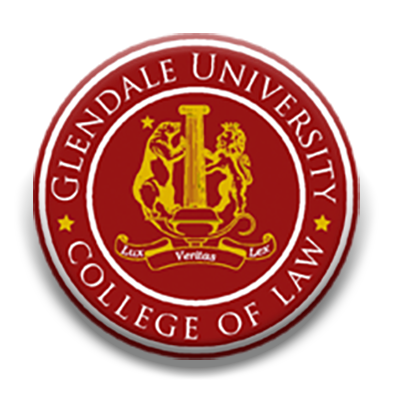 "Before law school, I was working full time as a Children's Social Worker with the Department of Children and Family Services in Southern California."
The first time I stepped foot in a courtroom was at the Edmund D. Edelman Children's Courthouse in East Los Angeles. I was amazed at the tenacity, courage and persistence exhibited by the attorneys that represented the most vulnerable children. Their representation sparked an interest in me to explore a career in law.
This interest grew further when I transferred to the District Attorney's Office in downtown Los Angeles. At the time, I was working as the Executive Assistant to the District Attorney. Being surrounded by top prosecutors day in and day out opened my eyes to what a legal career looked like. I wanted to know more so I visited and sat in a few classes at local ABA accredited law schools and CBA law schools in Southern California.
I knew I had to continue working full-time while attending law school night classes so Glendale University College of Law was a perfect fit for me. I considered law schools near me and GUCL was close to both where I worked and, more importantly, close to home. What attracted me to GUCL was not only the close proximity but also the small part time evening class sizes which provided a more intimate learning experience. The professors are very knowledgeable and encourage students to perform their best.
Part time law school is by no means an easy feat, but the night law school program at GUCL makes it very do-able if students are willing to put in the hard work and sacrifice to earn their JD. The administrative staff are always there to help you out when you need them. There have been many challenges throughout my part time law degree journey, but I am grateful for each and every one. As the American entrepreneur Jim Rohn once said, "Motivation is what gets you started. Habit is what keeps you going."
- N. Respicio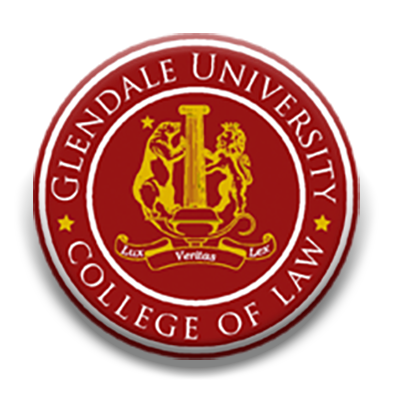 "Being eligible for the CA Bar Exam was what mattered."
Prior to starting law school, I was working full time and had a busy personal schedule. I knew a part time law school program was something I'd always wanted to do, so I attended an open house at a law school near me, Glendale University College of Law.
I decided to go to GUCL because it is a unique, small, affordable law school with a part time evening JD program and excellent faculty. For me, accreditation was never an issue. I always knew that I wanted to practice law here in California. Attending a CBA accredited law school in Southern California and being eligible for the CA Bar Exam was what mattered.
GUCL starts off easing students into the program in a less aggressive way. I was concerned about not having enough time to go to law school. Luckily, GUCL starts off easing students into the part time law degree program in a less aggressive way which really helps students develop legal reading, writing, and thinking skills so they can succeed.
I recommend the part time JD program at GUCL to any prospective law student who currently has a busy life but nonetheless has a dream to become a lawyer. It's possible at GUCL.
- G. Cohen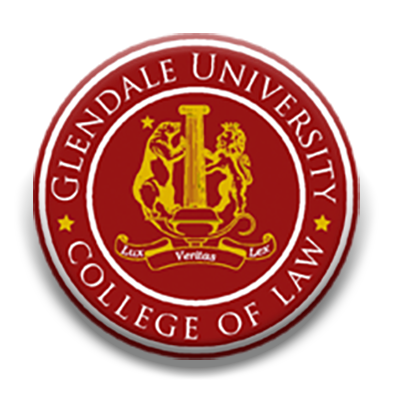 "Part time law school is a second career for me."
I started out as a laboratory chemist. Then I transitioned to the business side of a pharmaceutical contract manufacturing company which involves lawyers for contract review, patent protection, and more. I was first exposed to lawyers with a science degree when I was deposed for a patent dispute. I had no idea a chemistry degree would ever be helpful to being a lawyer. That was when I knew I wanted to change careers. With that goal in mind, several factors led to my decision to go to night law school at GUCL.
My top priority in selecting a law school was the ability to work while in school. When I first investigated law schools with part time evening programs, I initially discovered only ABA accredited law schools. I took the LSAT, went through the application process, and visited both ABA and CBA accredited law schools. At GUCL, I quickly discovered the value of law school night classes at a school designed as an evening, part time law degree program over a daytime law program that was converted to an evening program. GUCL's part time law program was perfect for me because it was designed to be a night law school with a focus on passing the CA Bar Exam.
GUCL does not throw you into the deep end of the pool on the first day. The first year at GUCL helped me transition into the heavier second and third years. GUCL is very transparent about the part time law school program being difficult and they work to prepare first-year students for the challenges ahead. I honestly thought they were exaggerating, but during my first year I erred on the side of caution and followed the advice they provided. They were not exaggerating!
Going back to school after 20 years is difficult. I wanted to find a night law school that understood the value of shifting careers. I was a different student back in college, and some law schools were giving tremendous weight to my undergraduate transcript for admission. Luckily, GUCL valued the work ethic I had developed over the past 20 years.
Every professor has taken the time to answer my questions and provide extra explanations when I need them. I had no legal background so it was important to have access to the professors for questions. A smaller law school with a part time evening program like GUCL provides better access. On several occasions, I reached out to my professors for clarification and they were very helpful in explaining concepts and providing real world examples. The smaller class size also allows a very interactive class discussion which improves understanding through sharing different perspectives.
Going to GUCL is the best decision I made because it has allowed me to make a career change while still working. Although the amount of hard work required in the part time JD program was more than I expected, I have a "get it done no matter what it takes" mentality that has enabled me to muscle through. The GUCL staff and faculty have prepared me for what to expect in the JD program every step of the way
- A. Montross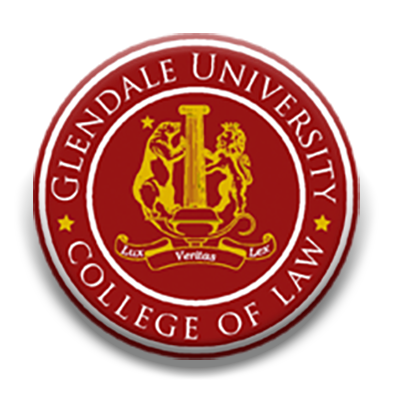 "GUCL has provided me with an opportunity to attend an affordable law school and get an excellent legal education."
Cost was an important factor in my decision on where to go to part time law school as this would be a career change for me. The lower cost of GUCL compared to ABA accredited law schools, along with its reputation for a solid education, made my decision easier. The financial impact of an affordable law school was far less of a burden than other part time law school programs would be, especially those offered by ABA accredited law schools. GUCL allows me to achieve this education while supporting my wife and son and working a full-time job. The school's classes run from Monday through Thursday in the evenings. This time of the day worked out quite well for my situation.
GUCL is a night law school with small class sizes that allow students to interact with professors and to facilitate learning. A small class provides a less intimidating environment that encourages asking questions. Further, each class gets to know each other over the four years, providing support during and after graduation.
The administration is very helpful and friendly. Every time I found myself confused as to what steps were needed, they simplified the process and answered my questions. The administration is a big part of the small community of the law school and complements its charm.
My academic experience at this CBA law school has been rewarding. While it is true you will have to sacrifice your leisure time to be successful in law school, it is worth the effort. The knowledge and skills you will gain in this part time JD program because of your hard work and their instruction is a deal I would make again.
- J. Allen